SenseTime Starts Its Journey to WAIC 2021 to Show Various Industrial Applications and Empower the Event
The 2021 World Artificial Intelligence World Conference (hereinafter referred to as WAIC) formally kicks off today in Shanghai.
The 2021 World Artificial Intelligence World Conference (hereinafter referred to as WAIC) formally kicks off today in Shanghai.
At the cutting-edge and most influential AI industry event, SenseTime's 700m2+ footprint comes out tops in the World Expo Exhibition Hall, passionately presenting you with a fantastic and cool AI "feast" ( stand No.: H1-C801 ).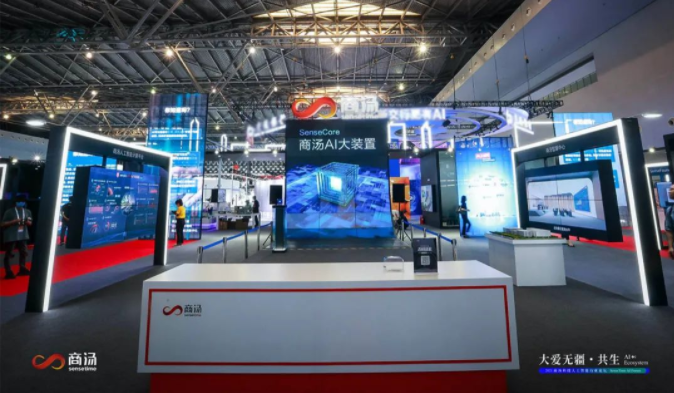 Here, SenseTime shows not only its latest achievements in boosting digitalized governance, digitalized economy and digitalized life through AI, but also the innovative ecology jointly created with partners; what's more, it empowers the event, providing guests and audiences with an immersive, convenient, and highly interactive AI tour.
Follow me right now and pay a visit to it.
SenseAuto AR-Robobus to Debut in WAIC on Day 1
As a highlighted new product grandly publicized by the 2021 WAIC to debut on Day 1 of the eventthe SenseAuto AR-Robobus will officially meet you today.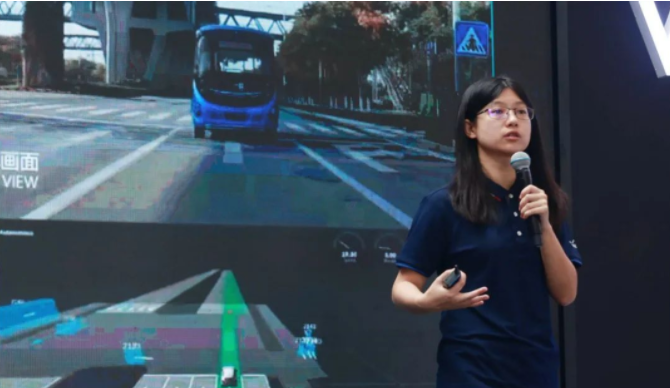 Miss Shi Jianping, Vice President at Smart Driving of SenseTime Mobile Intelligent Business Group,
will introduce the SenseAuto AR-Robobus to the participants on the spot.
Through SenseMARS-enabledAI+AR visualization, the minibus can stylize the real scene passed outside the vehicle in real time and superimpose visual contents such as urban industrial development, economic planning, and scientific, technical and cultural scenarios, therefore making the fantastic future city vivid on the "vehicle" and presenting an amazing ride experience.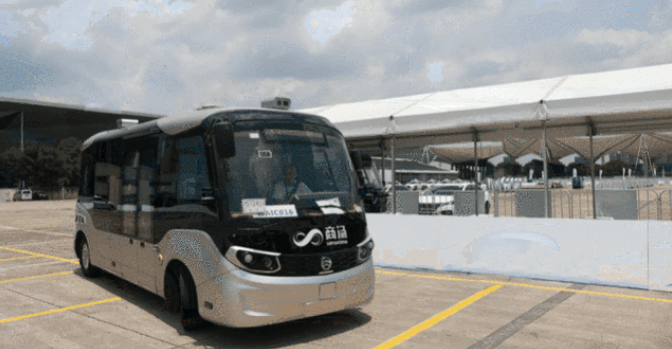 Moreover, the minibus carries SenseAuto Pilot , which enables it to automatically stop and pick up passengers at specific stations, and safely deliver passengers to their destinations in a point-to-point manner along the fixed route through fully autonomous navigation and driving.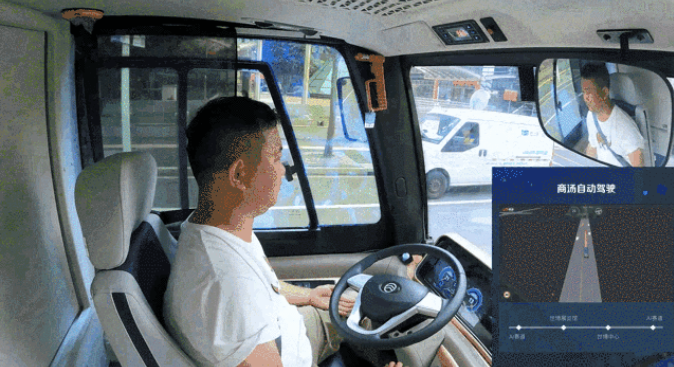 In a variety of connection scenarios such as industrial park commute and scenic spot sightseeing, safety, efficiency, and ride experience will be improved all round with the help of SenseAuto AR-Robobus.
SenseCore's "Confession"
After watching the popular science video of SenseCore, perhaps you still have some questions to answer, or maybe you cannot wait to find them out. Why not take the occasion of WAIC and become the first to see them at SenseTime's stand?
As a core exhibit of the stand, SenseCore, the new AI infrastructure originally created by SenseTime, will break the human imagination boundary of artificial intelligence by incorporating powerful computing power foundation and advanced algorithm capabilities, disassembling and colliding massive data, and deeply exploring the potential value of data.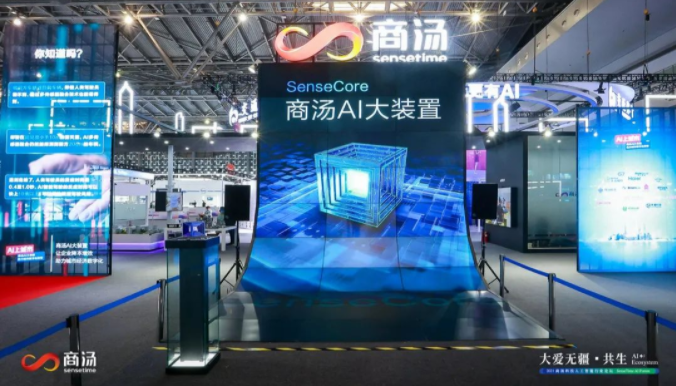 How can it transform into the "particle collider" of the AI field and burst step innovations forth? How to reduce costs of AI production factors and support large-scale empowerment? How to make both head and long tail applications "benefited equally " and truly open the closed value loop?
Let the SenseCore device located at the center of the stand answer your questions personally.
There are tons of useful material at the stand, where the intelligentization of various industries starts out.
How can digitalized governance
AI become the "know-it-all" for urban management and help improve the modernization level of urban management?
SenseTime exhibits the concept and vision of SenseFoundry, the urban AI system architecture built with SenseFoundry as the core, and multiple scenarios and implementation cases of SenseFoundry in three major aspects of economic life governance.
SenseFoundry is committed to bringing CityAI to every city, using AI technology to drive urban management process reengineering, and boosting urban digital transformation.
During urban daily traffic operation, SenseFoundry Traffic, based on the independently developed AI innovation engine, AI analysis engine, and AI decision engine, performs automatic holographic perception and full sample analysis on up to 18 traffic parameters, and makes a breakthrough in the application of decision intelligence technology to achieve city-level holographic global information control optimization, creates a closed loop of traffic business, and comprehensively improves the traffic management efficiency.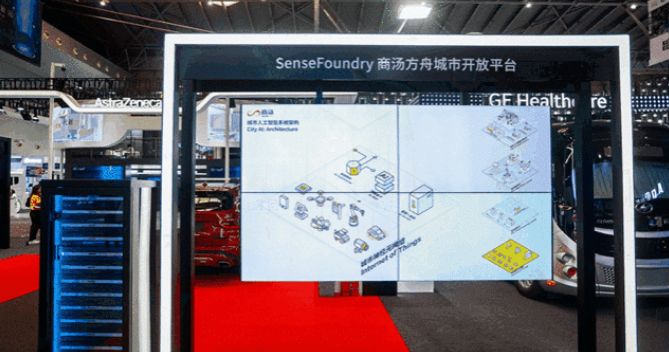 As the key element of the transportation system, the integration of automobile and artificial intelligence also attracts extensive attention. SenseAuto not only provides a full road scenario perception solution for smart driving, but also creates convenient, safe and personalized smart services for smart cabins.
Additionally, through real-time perception, processing and analysis over vehicle-end and road-end information, SenseAuto Connect realizes autonomous driving, traffic decision-making, and control featured with "vehicle-road-cloud integration".
The deep integration of digitalized economy
AI technology and real economy will prompt new industries and new business formats.
SenseFoundry-Enterprise directly hits pain points in the implementation of enterprise AI application, tailors AI application to enterprises' demands on diversification, high precision, security and reliability, and comprehensively empowers enterprises' digital transformation.
It helps: logistics enterprises realize intensive operation; commercial enterprises realize diversified spatial operation; energy enterprises digitize equipment assets and intelligentize operation and maintenance; insurance companies achieve personalized product contents, intelligent operation risk control, etc.
In traditional industrial scenarios, SenseTime uses the Smart Factory Intelligence Management Platform to intelligentize production operation and quality control, and ensures product quality by applying innovation means such as product defect detection and OCR identification through machine vision technology. Besides, the danger perception capability based on the Digital Twin Map makes production safety controllable.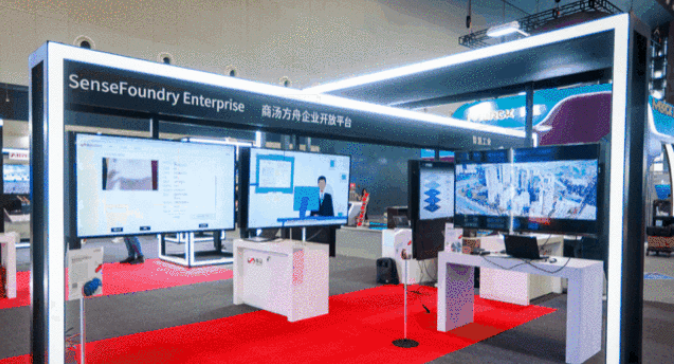 In the smart medical field, SenseTime exhibits its independently developed SenseCare®, which integrates advanced deep learning algorithms and highly concurrent 3D image post-processing capabilities, and works to provide multiple-department clinical scenarios with smart AI applications covering a complete diagnosis-treatment-healing workflow.
Furthermore, SenseTime has also continuously boosted the popularization and development of AI education. This time, SenseTime exhibits the new-version SenseTime Edu, AI textbooks, various AI educational aids, and excellent works of International Artificial Intelligence Fair (IAIF).
How can digitalized life AI
bring more convenience and joys to our daily life?
Taking SenseMARS originally created by SenseTime as the core, SenseTime intensively displays many innovative applications of AI+AR technology in off-line cultural tour scenarios and on-line platforms.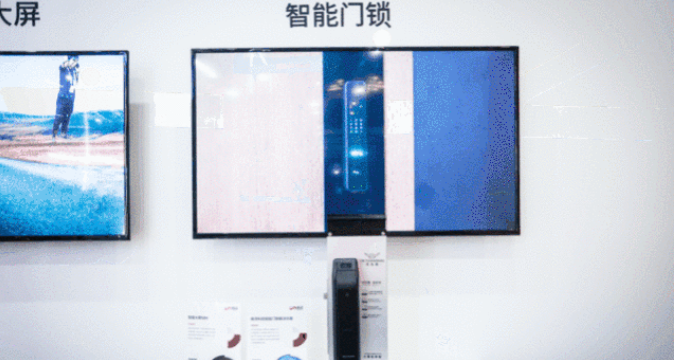 The SenseMARS city-level AR solution provides digitalized services for multiple off-line scenarios, including airports, scenic spots, high-speed railway station, and exhibition halls.
At SenseTime's stand, the created virtual " AR World" allows you to enter the deep seabed interwoven with virtuality and reality by scanning the real scene of the stand. In this created undersea world, you can also launch bubbles to interact with fishes and win scores. If the scores are high enough, you can draw derivative SenseTime dolls from marketing games. This innovation can also be widely used in a variety of scenarios, such as urban business centers.
The debuting AR creation applet " Souvenir Cat AR Culture and Creativity Platform" can add highly memorable and interactive AR contents to physical articles such as cultural and creative products or consumer goods without installing special APPs.
In addition, with high-simulation character images and multimodal AI technologies such as voice recognition and vision recognition, SenseMars Digital Human can provide reception, explanation, and Q&A services, greatly improving service industry efficiency and customer experience.
Also notably, SenseTime's Smart Door Lock Solution brings AI to innumerable families, and creates smart life experiences with innovative interactive modes.
Technical Empower the Event and Initiate an Immersive AI Journey
In addition to the intensive AI show played at SenseTime's super large stand in the World Expo Exhibition Hall, the presence of SenseTime AI can also be found everywhere outside the WAIC pavilion.
When you enter the first floor of the World Expo Center, scan the QR code to download the dedicated WAIC APP, and then aim at SenseTime's huge hanging banner, the still picture will "come to life" in front of your eyes, and the rich and diverse AI application scenarios will break the restrictions of the plane space and become more vivid and interactive beyond your imagination.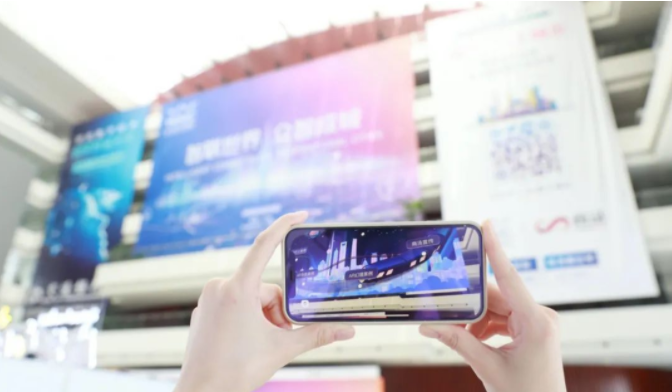 Wanna visit the exhibition area with ease?
No problem, the 70 SenseLockers integrated with SenseTime's leading authentication technology allows for millisecond-level unlocking by face swiping, storage upon your arrival, free use, automatic personal data deletion after article fetching, and secure privacy protection, helping you easily pay a visit to the exhibition.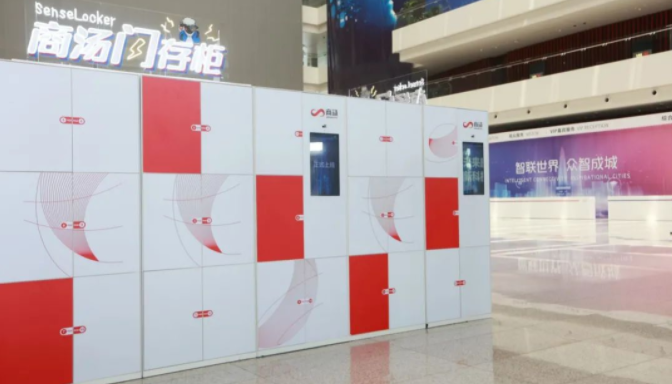 Envision the Future of AI in the Collision Between Viewpoints
Isn't the amazing exhibition experience enough?
On July 9, there will also be a more desirable SenseTime AI Enterprise Forum themed "Boundless Love • Symbiosis". Don't miss it!
A number of cross-industry and cross-border experts in industry, education and research will gather at the SenseTime Enterprise Forum to share their thoughts and perspectives on AI, which is changing the world.
AI is changing the look of the city, society and our personal life step by step, and the future we often look forward to, perhaps, already arrives in front of us today.